G200 / 2007
ITTJETS and BHJET are proud to present this beautiful off market 2007 Gulfstream G200 s/n 183 with only 1490 hours total time, always hangared, no damage history.
Engines are enrolled on ESP Gold, APU enrolled on MSP, impeccable interior for 10 passengers in one forward cabin 4 pax club seat, one 4 pax conference group and a 2 pax divan. EASA certification, TCAS 7.1, dual HF radios and much more.
To be delivered with N# registration
Airframe
GULFSTREAM G200 S/N 183
TT 1490h
YOM 2007
CMP Maintenance Tracking Program
No damage history
EASA Certification
 Engines
Engine #1 (LH) Pratt & Whitney 306A TT 1490h / TBO: 6000h
Engine #2 (RH) Pratt & Whitney 306A TT 1490h / TBO: 6000h
Enrolled on Gold ESP Eagle Service Plan
APU
Honeywell GTCP36-150 TT: 1350h
Enrolled on MSP
 Avionics & Radios
Collins ProLine 4 Avionics Suite w/ 5-Tube EFIS & Electronic Checklist
Honeywell 6100 AFIS (Version 4.1)
Collins RTR-858 (TWR-850) Radar
Dual Collins VHF-4000E Comm Transceivers w/ 8.33 Spacing
Collins (1) NAV-4000 & (1) NAV-4500 Nav Receivers w/ FM Immunity
Dual DME-4000 Distance Measuring Equipment
Collins ALT-4000 Altimeter
Dual Collins ADC-850C Air Data Computers
Collins ADF-60 Automatic Direction Finder
Triple Collins FCC-4005 Altitude Heading Reference Systems
Dual Collins TDR-94D Transponder w/ Enhanced Surveillance
Honeywell IR-500 LASEREF V
Dual Honeywell KHF-1050 HF Communication
Honeywell Mark V EGPWS w/ Windshear
Collins TCAS-4000 (II) Traffic Collision Avoidance System w/ Change 7.1
Dual Collins FMC-6100 Flight Management Systems w/ Dual Collins GPS-4000A
Flight Data Recorder
Cockpit Voice Recorder
Additionals
Artex C406-2 ELT
Universal CVR-120 Cockpit Voice Recorder
Flight Data Recorder
Dual DVD Player
Airshow 410 In-Flight Passenger Information System
Iridium Sattelite Phone
Interior
High luxury like new interior 2007 for 10 (ten) passengers featured by two club seating of  four seats plus three* place divan at aft cabin (*divan w/ two certified seats)
Beige leather seatings
FWD LH & RH Refreshment w/ sink
Two 17" LCD monitors FWD & AFT bulkhead
Microwave
Aft lavatory
Vanity sink and mirror
Exterior
Like new 2007 overall white, multiple gray accent stripes.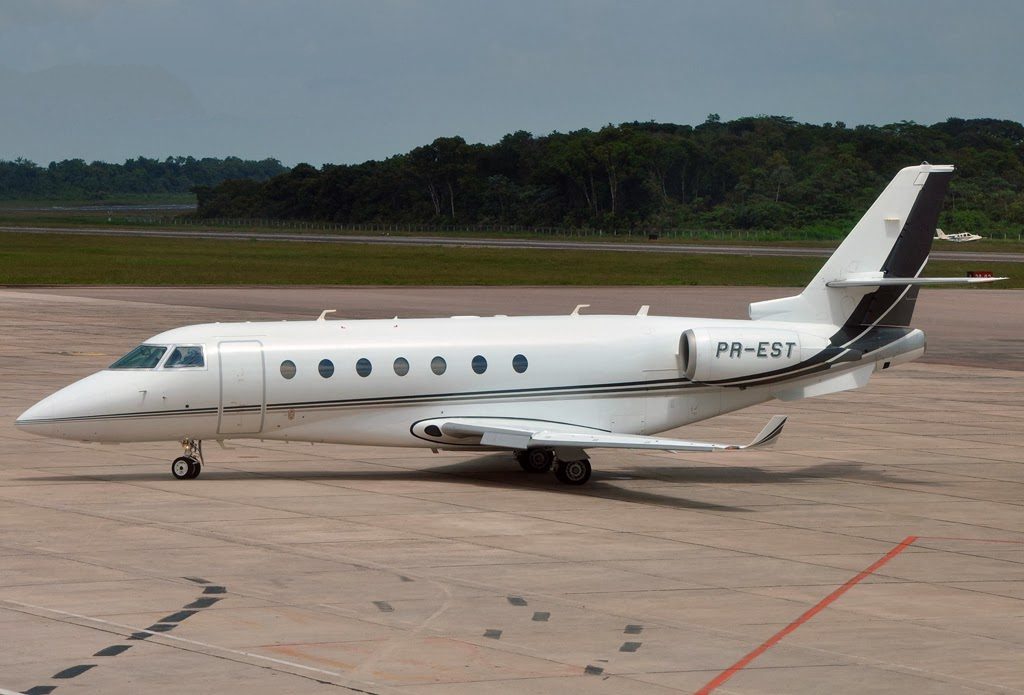 Obs.:
Informações sujeitas a alterações sem aviso prévio. Compradores interessados devem considerar a conferência das informações e status da aeronave mediante inspeção pré-compra.
Information subject to change without notice. Interested buyers should confirm the specifications upon pre-purchase inspection.
Sales Contact (Brazil):
Wadson Vilela da Rocha
www.bhjetaviacao.com.br
bhjet.aviacao@bhjetaviacao.com.br
Cell:     +55 31 99102 8655
Phone: +55 31 3492 6276
Sales Contact (USA):
International Tech Trading
Ivan Chebaux
www.ittjets.com
ivan@ittjets.com
Cell:        +1 (954) 629 8075
Phones: +1 (305) 792-6936  / (305) 792-6937